2021-2023
Fundraising, production, booking, public relations and stage management for the audiovisual performance: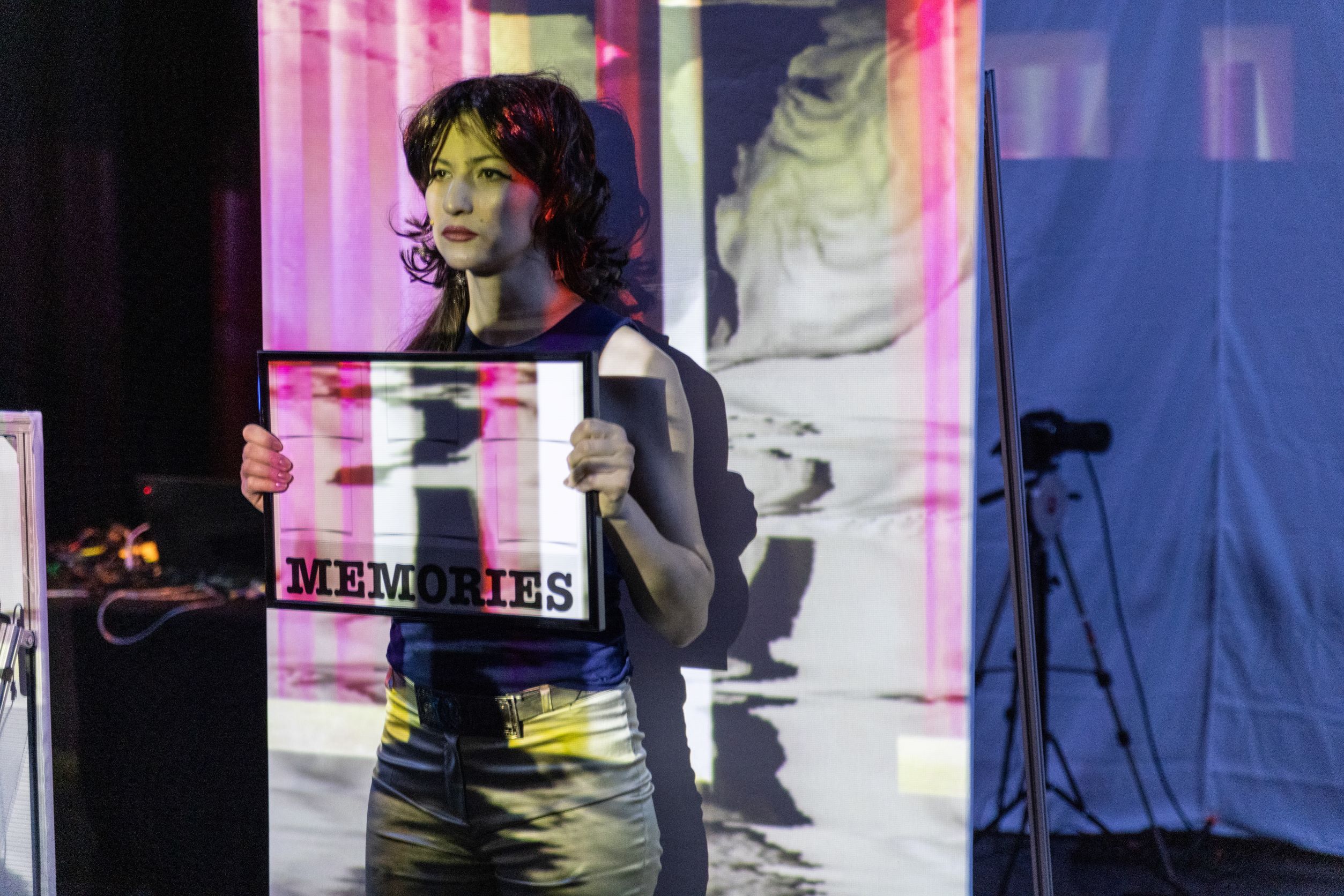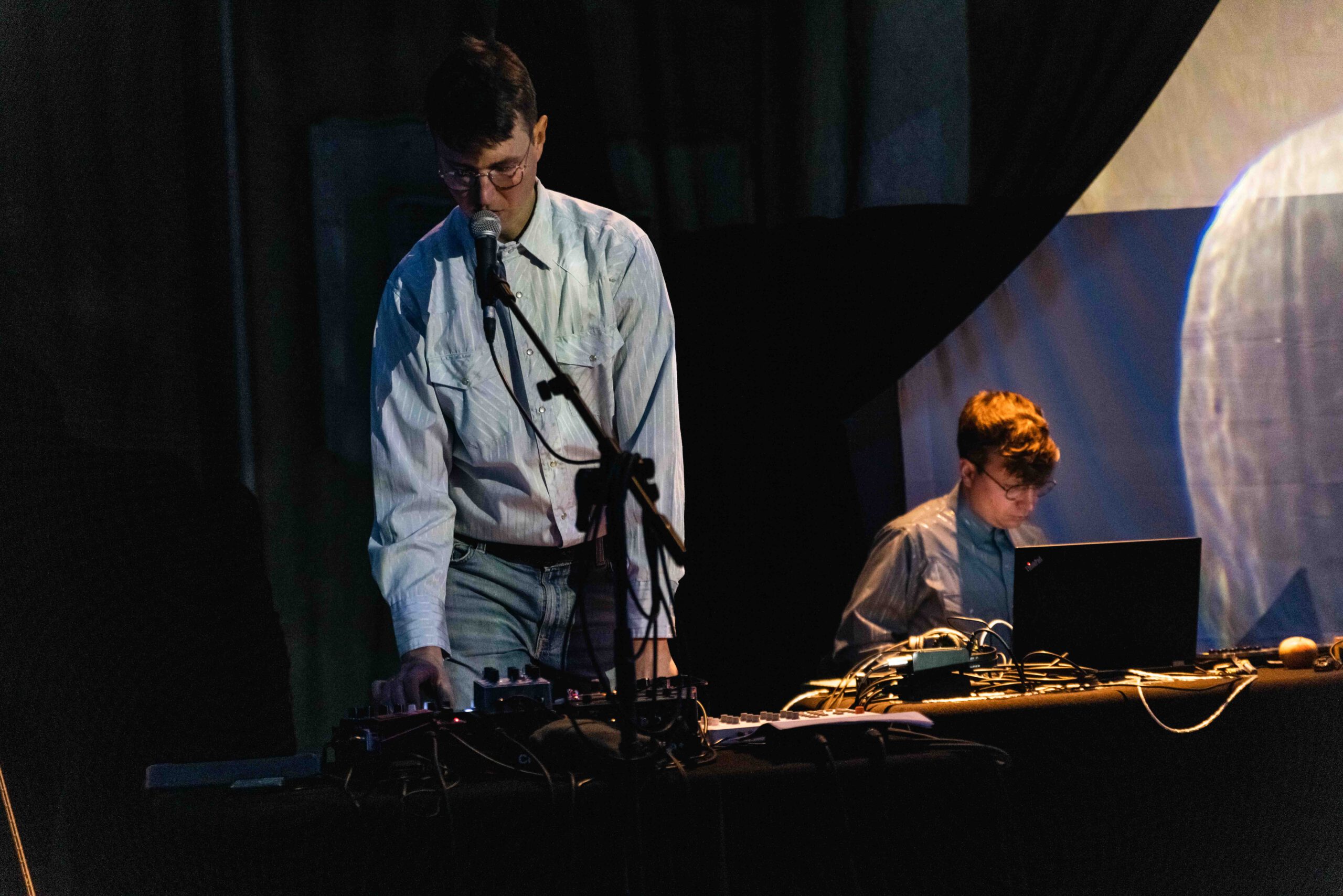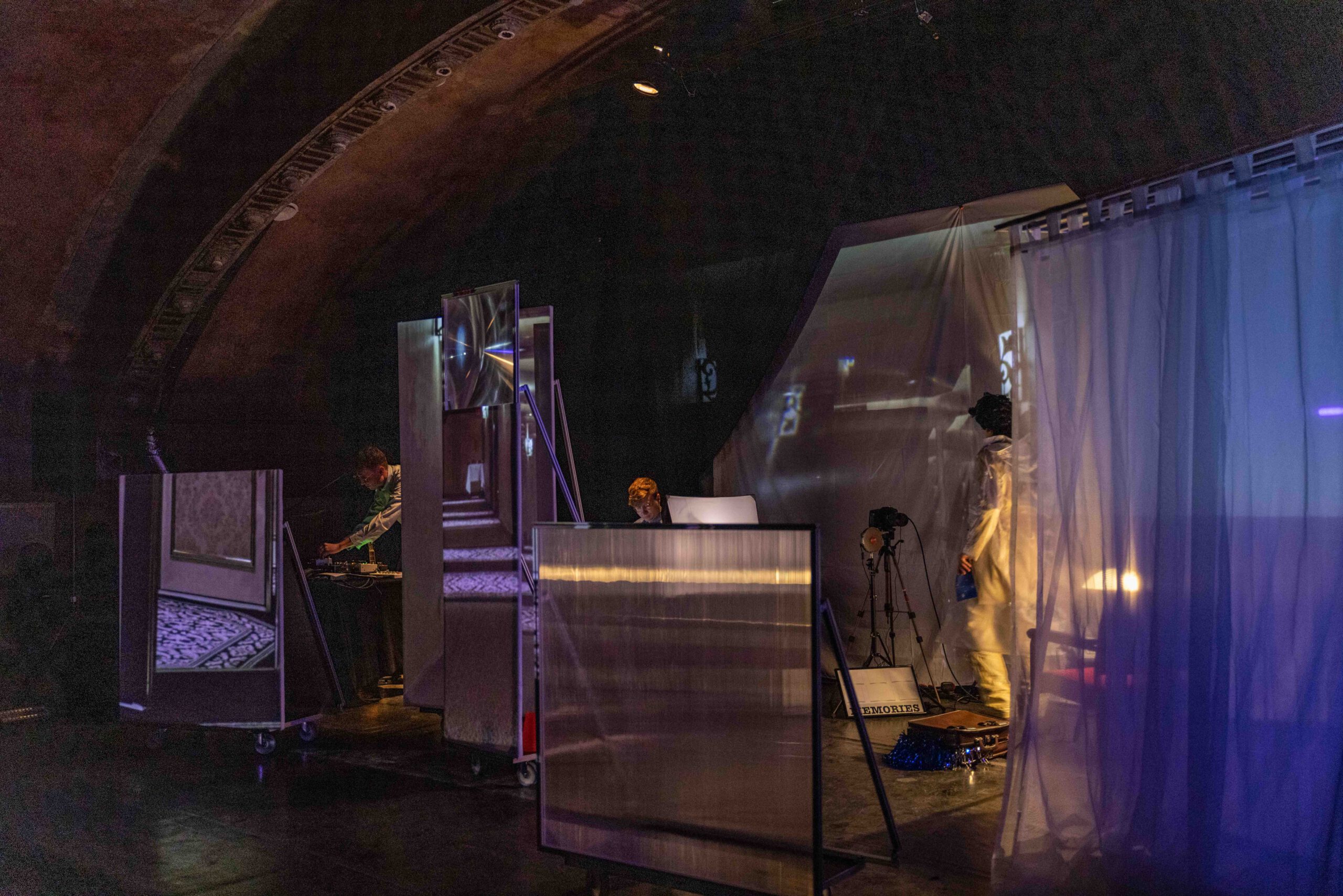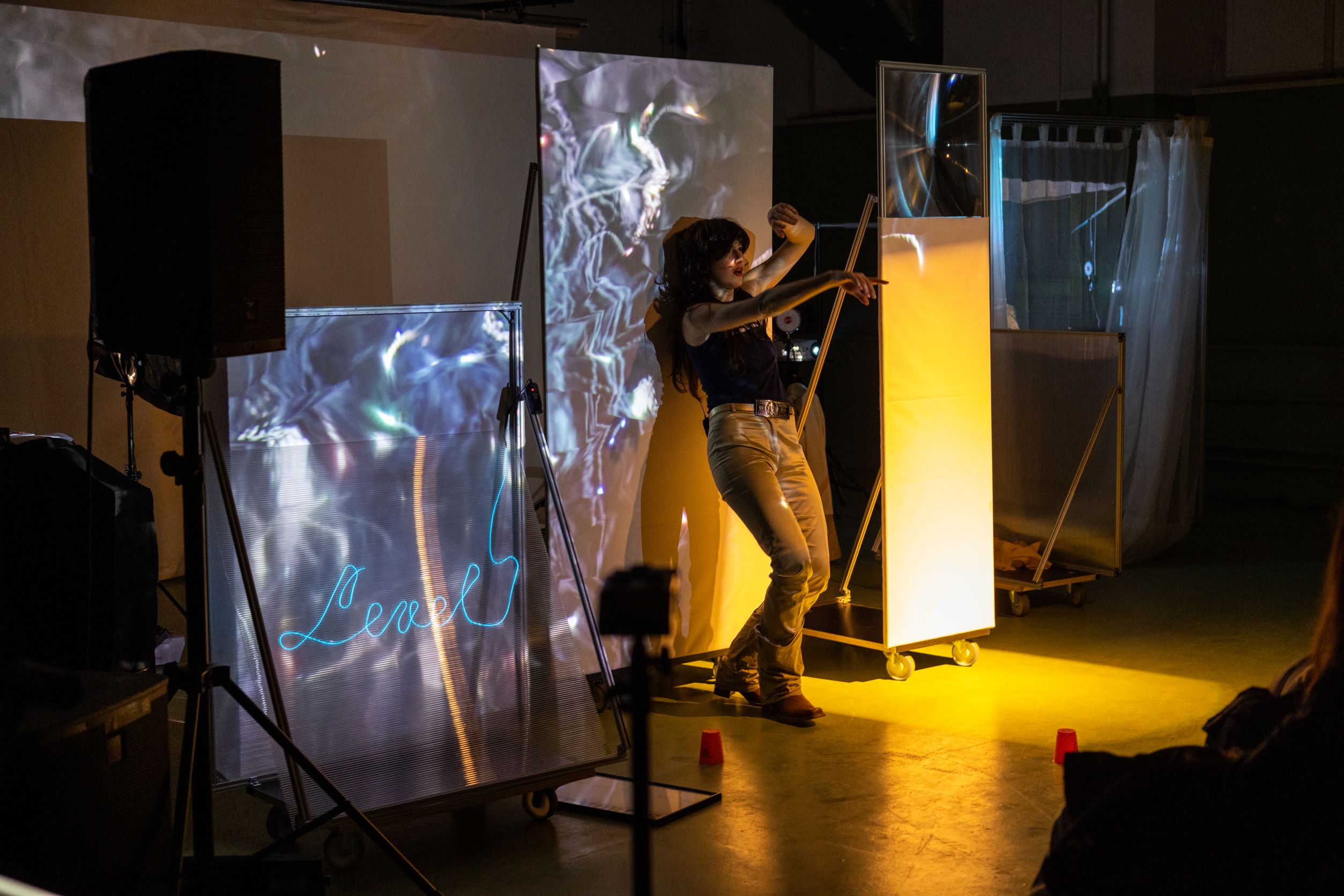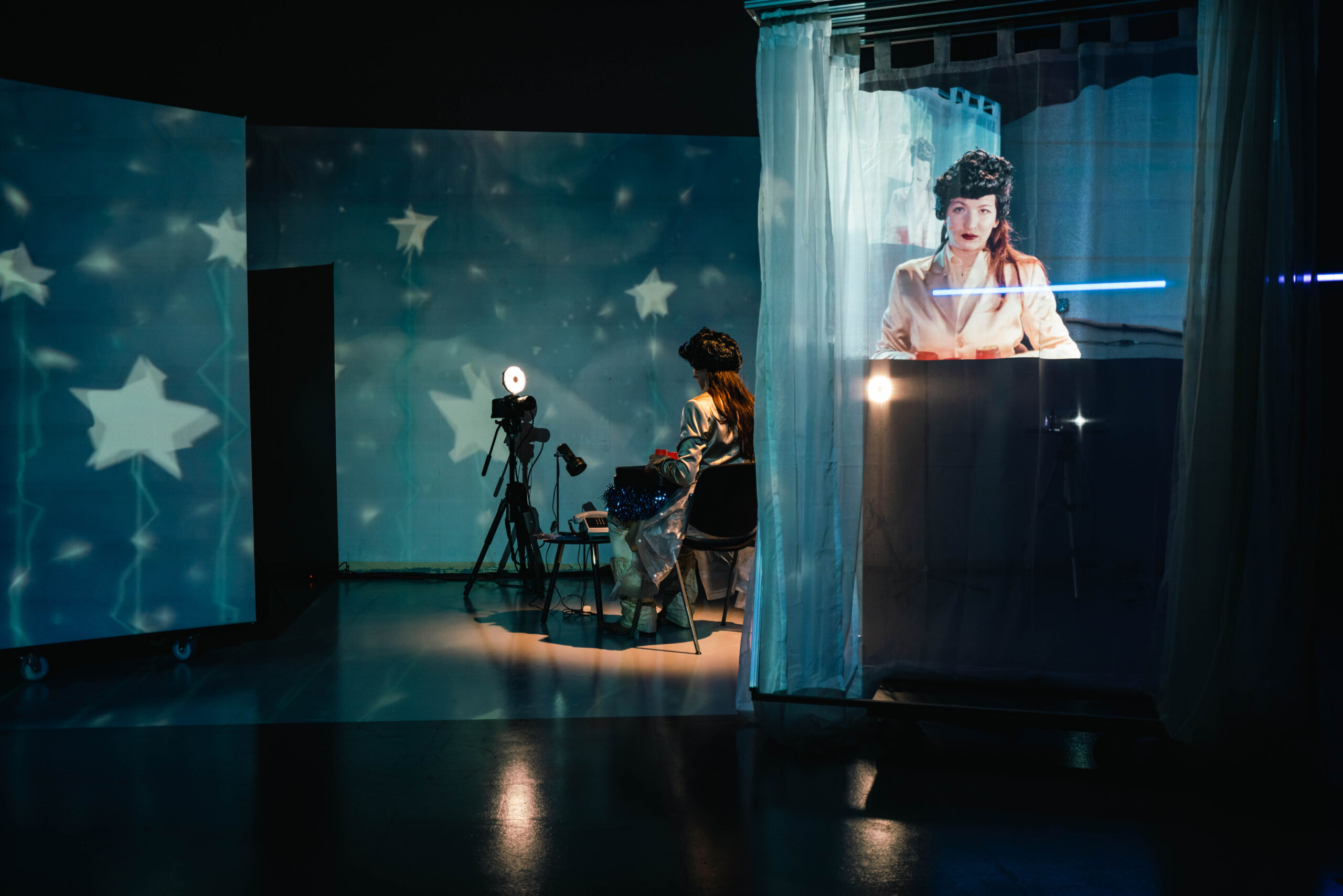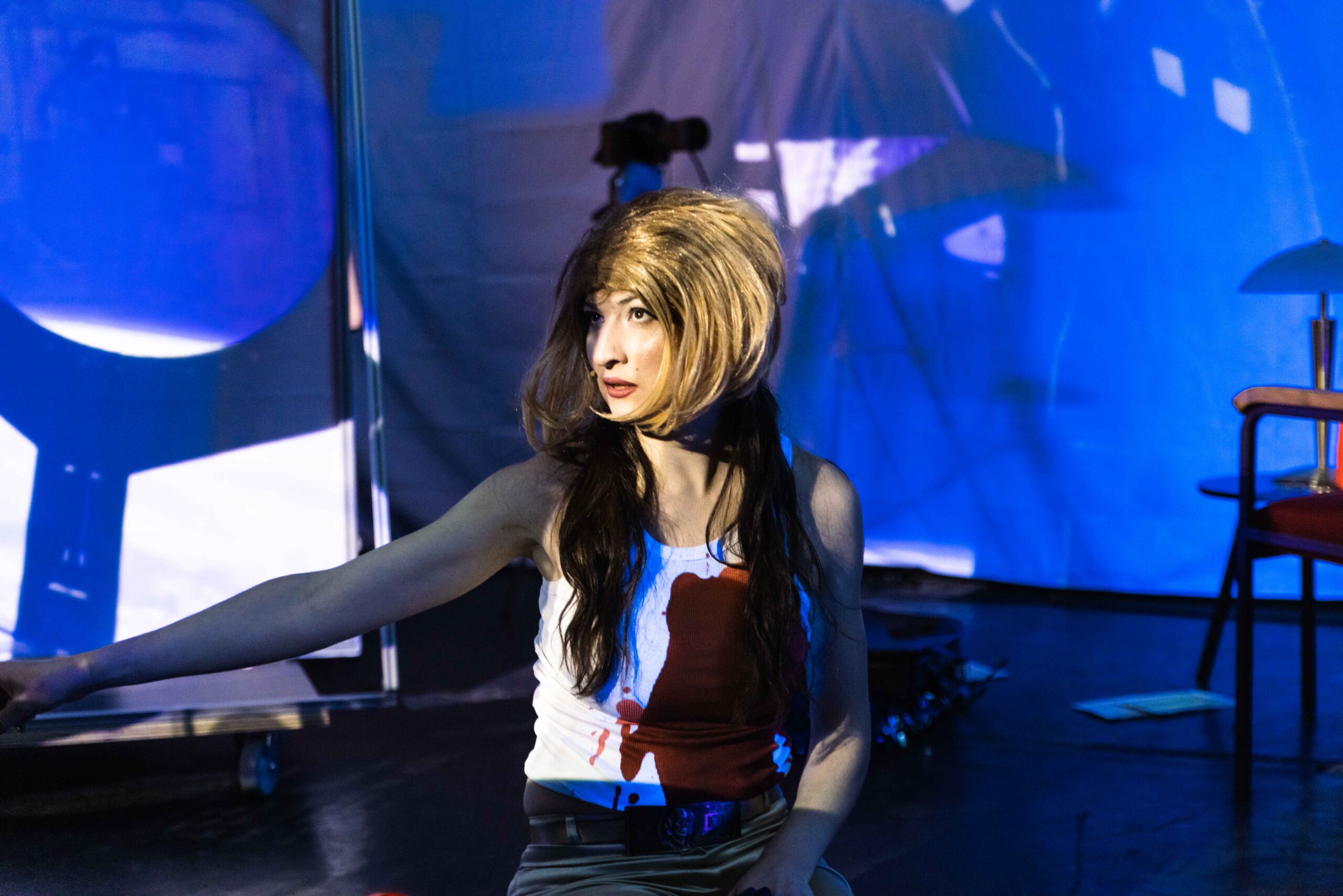 Funded by: Kunststiftung NRW, Fonds Darstellende Künste, Neustart Kultur, Kulturstiftung des Freistaates Sachsen, Pro Helvetia, Checkpoint Charlie Stiftung, NRW Landesbüro Freie Darstellende Künste, Musikfonds e.V.
Venues: Loch Wuppertal, Alte Münze Berlin, Ostpassage Leipzig, Walcheturm Zürich
Night time, in a town somewhere in South Dakota, years after a devastating flood. Houses and streets have been rebuilt. We are in the Motel Rapid, room 115, someone is talking. Let's call him*her AD. Extremely talkative, AD unpacks one story after another, offering entertainment. The mood changes when the monologue turns into a dialogue, the undertones of which don't suit AD at all. Sometimes witty, sometimes analytical, he*she navigates around his own worldview.
Who is this AD? Is AD passing through? On vacation? Or one of those residents who have missed the new start, permanently staying in a motel because they don't have the money for more? What we know: AD is waiting for a motel guest to return. And the longer the stay, the more the room develops a life of its own: it fills with images and sounds, times overlap, spaces blur.
In the interaction of acting, musical field recordings, documentary film sequences and deconstructed soundtracks, the American Dream peels itself off like an onion, exposing the confusion its promises generate.
Original text:
Nachts, in einer Stadt irgendwo in South Dakota, Jahre nach einer verheerenden Flut. Häuser und Straßen wurden wieder aufgebaut. Wir befinden uns im Motel Rapid, Zimmer 115. Jemand spricht. Nennen wir ihn*sie AD. Äußerst redselig, packt AD eine Story nach der anderen aus, bietet Entertainment. Die Stimmung kippt als sich aus dem Monolog ein Zwiegespräch entspinnt, dessen Untertöne AD so gar nicht in den Kram passen. Mal witzig, mal analytisch navigiert er*sie um sein eigenes Weltbild herum.
Wer ist diese*r AD? Ist AD auf Durchreise? On vacation? Oder einer dieser Bewohner*innen, die den Neustart verpasst haben, sich permanent im Motel einquartieren, weil für mehr das Geld fehlt? Was wir wissen: AD wartet auf die Rückkehr eines Motelgastes. Und je länger der Aufenthalt, desto mehr Eigenleben entwickelt das Zimmer: Es füllt sich mit Bildern und Klängen, Zeiten überlagern sich, Räume verschwimmen.
Im Zusammenwirken von Schauspiel, musikalischen Field Recordings, dokumentarischen Filmsequenzen und dekonstruierten Soundtracks schält sich der American Dream wie eine Zwiebel und legt dabei die Verwirrung frei, die seine Versprechungen erzeugen.
Rapid Motel ist wie Psychoanalyse, mit dem American Dream auf der Couch.
Project Management: Johanna Schwab, Sinnica Klatt
Play: Anna Sophie Schindler
Text: Franziska Angermann
Dramaturgy: Nina Müller, Franziska Angermann
Image director: Benjamin Schindler
Music & Sound: Matthias Kurth, Lukas Truniger
Costume: Ayscha Z. Omar
Stage: Lukas Truniger, Benjamin Schindler
Props: Sinnica Klatt
Idea: Mirror Maze GbR