Johanna Schwab graduated with an art degree from the Dresden University of Fine Arts and with a masters in cultural management from the University of Applied Arts Vienna. She currently lives and works in Berlin.
She loves painting, using different mediums on various backgrounds, very much on clothing. Her creative work with textiles and her approach to fashion has been exploratory from the beginning. She is passionate about the mutual influence of art and fashion and fashion as a cultural practice. From her research she develops approaches and platforms, such as the interview podcast "Refashion NYC" or the team-curated exhibition "Nobody's Fashion Week". She finds that learning through the lense of fashion is worthwhile and therefore works as an artistic fashion educator together with Aïcha Abbadi.
From 2021 to 2023 Johanna Schwab worked as the project manager of the audiovisual performance RAPID MOTEL. She loves to organise events and create welcoming environments where the arts can meet.
Contact me here: Johanna-Schwab@web.de
PROJECTS
(Upcoming) February 2023 – July 2023
Arts Education "Fashion Field Walks- A critical magazine workshop"  in collaboration with Aïcha Abbadi and Kurt-Tucholsky-Oberschule; supported by Berliner Projektfonds Kulturelle Bildung
Jan 2021 – Dez 2023
Project Manager and Production of "Rapid Motel", audiovisual performance, performances in Loch Wuppertal, Alte Münze Berlin, Ostpassage Leipzig and Walcheturm Zürich; supported by Musikfonds e.V., Landesbüro für Darstellende Künste NRW, ProHelvetia, Kunststiftung des Freistaates Sachsen, Fonds DAKU, Kunststiftung NRW and Checkpoint Charlie Stiftung
Sept 2021- Sept 2022
Arts Education "Fashion Workshop of the Present – System.Ecology. Play" in collaboration with  Aïcha Abbadi and Wedding-Schule, within the framework of the "Schools of Sustainability", Haus der Kulturen der Welt, Berlin
July – Sept 2021
Conception and directing team for the graduate film "Freewheeling 21″of the Institute for experimental Clothing and Textile Design at the UDK, collaboration with zeitgebilde Filmproduktion, Berlin
Dec 2020 – May 2021
Acquisition of funding and production of the catalogue for "Nobody´s Fashion Week" in collaboration with all participating artists and my fellow curators; supported by Federal Ministry Republic of Austria – Arts, Culture, Civil Service and Sport, and Federal Ministry Republic of Austria – European and International Affairs
Nov 2019 – Oct 2020
Acquisition of funding, Co-Curation, Art Direction team and podcast for the event series "Nobody´s Fashion Week", online / Flux Factory, New York City; supported by Austrian Culture Forum NYC, Bildrechte and Federal Ministry Republic of Austria – Arts, Culture, Civil Service and Sport
June – Dec. 2019
Production & release of the interview podcast "Re:Fashion NYC", New York City, supported by a travelgrant from DAAD
May – June 2018
Livepainting during "Wir morden Narziss", The Bronski & Grünberg Theater, Vienna, cooperation with fungke.art collective
April 2018
Nomination "Lichter Art Award" for "The Gallery", Lichter Filmfest Frankfurt International, Frankfurt a.M.
March 2018
Screening & audience talk "The Galerie", Diagonale – Innovative Cinema / Short Film, Graz
November 2017
Premiere "The Gallery" (short film), collaboration with media artist Gerald Zahn, text & voice, Dokfilmfestival Kassel
June 2017 – May 2019
Founder and operator of the atelier and event space "Feder und Flamme",  in collaboration with fashion designer Roswitha Seeber aka Julie Strom, Neubaugasse, Vienna
July – December 2015
Bringing "Golden Joinery" to the exhibition "Für Garderobe wird nicht gehaft -.
Resistance in fashion and production" Angewandte Innovation Lab, Vienna,
Contacting the design collective "Painted" (NL), searching for cooperation partners & sponsors, collaboration with Prof. Mag. art. Barbara Putz-Plecko & students of the master course of the master course "Educating, Curating, Managing" of the University of Applied Arts Vienna
June – July 2015
Project work "Performing the Black Mountain Archives" in the context of the exhibition "Black Mountain. An Interdisciplinary Experiment 1933 – 1957", collaboration with Arnold Dreyblatt, Hamburger Bahnhof, Berlin
October 2013
Workshop Facilitator during the student council meeting "Auf dem Weg zum Werk- Strategies and Methods of Creative Work in Art and Design", collaboration with Philipp Roedel and Peter Krüger and Cusanuswerk, Halle an der Saale, Germany
June 2012
Lecture performance "The Serendipity Principle, or: How Silicon Was Discovered in Dresden", collaboration with  curator & dramaturg Hannah Hurtzig (Berlin), Schauspiel Dresden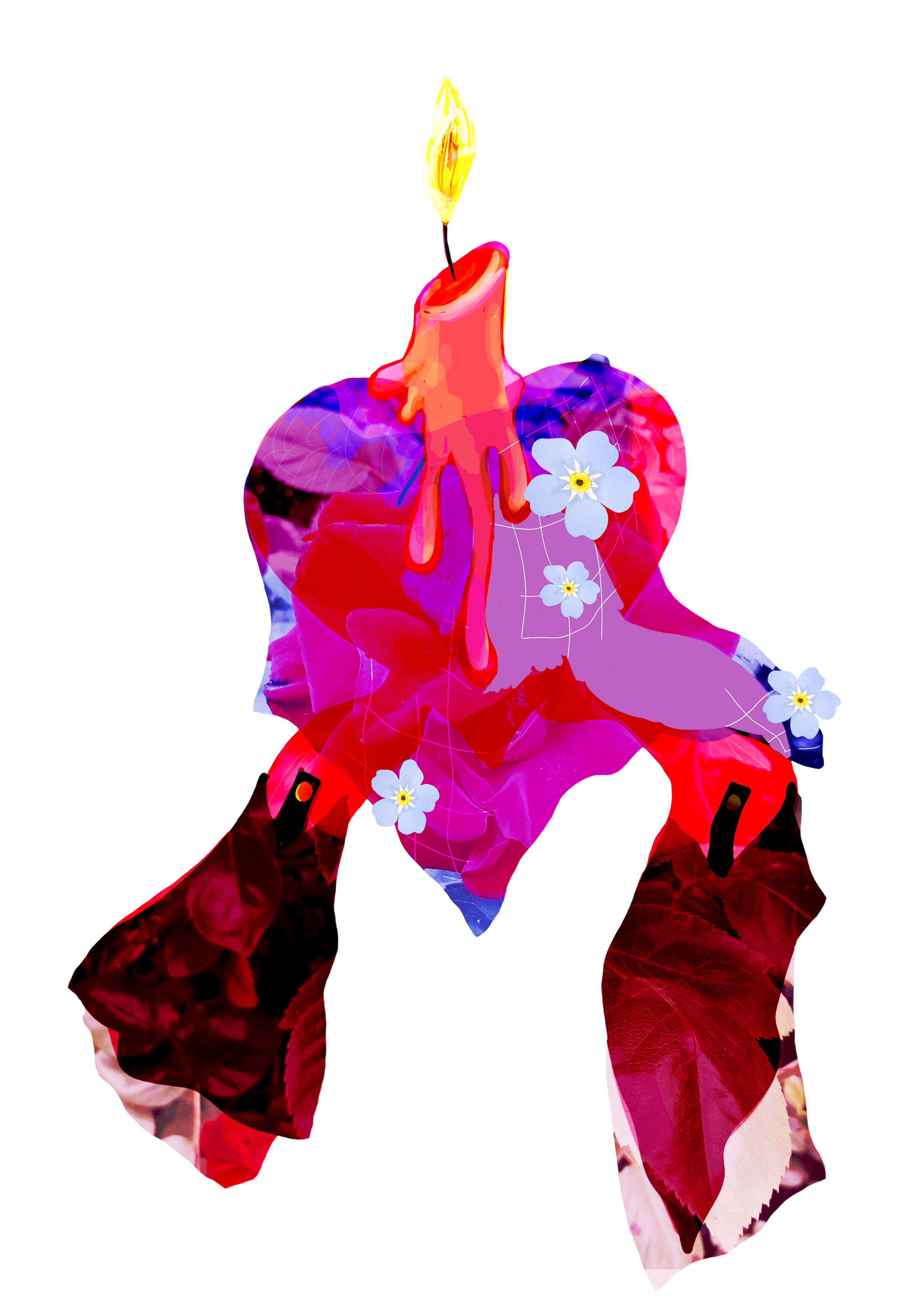 EDUCATION
2013 – 2015
Postgraduate Master's Program "Art & Economy",
University of Applied Arts Vienna, Degree: Master of Advanced Studies
2007 – 2012
Study of Fine Arts, University of Fine Arts Dresden, major studies with Prof. Ulrike
Grossarth, Degree: Diploma
SCHOLARSHIPS
June – Dec 2019
postgraduate research trip New York City, German Academic Exchange Service
6 month study visit
2009 – 2015
artist support of the Cusanuswerk
Imprint
Copyright: All photographs herein, unless further mentioned, are copyrighted by the artist, no part of this website or any of the content may be used or reproduced in any manner without the permission of the copyright holder.
Disclaimer: Johanna Schwab ist not responsible for any contents linked or referred to from her website. The contents are subject to control or liability of the responsible provider.
© Johanna Schwab, 2023